Squash Court Glass Wall System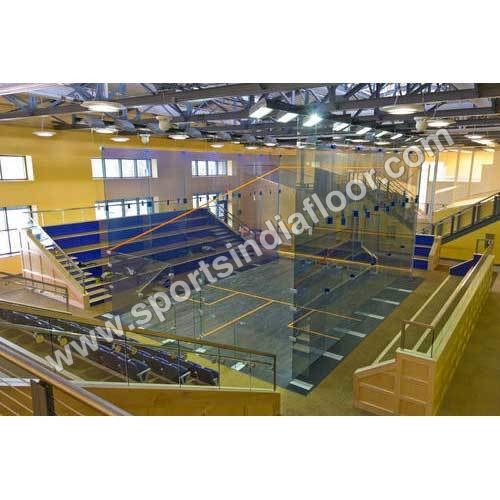 1950000.00 - 250000.00 INR/Set
Price And Quantity
1 Set

1950000.00 - 250000.00 INR/Set
Product Description
Squash Court Glass Wall System
Sports India has received provisional accreditation for all new state-of-the-art all Squash Court Glass Wall System which uses enhancement technology. All the major components of our total glass wall systems are accredited. We manufacture some elements ourselves and procure the raw material from our most trusted vendors.
The glass wall for squash court is one of the most important elements. While any player starting to play the game, he should be aware of any kind of disturbances that can occur due to improper glass fitting at the back side of the players. Our offered glass walls are strong, safe and aesthetically pleasing. Our superior choice of materials patented engineered designs and high gloss finish makes our glass wall the premier choice for squash courts.
Our vision enhancement technology provides superior viewing into the court while enhancing the contrast between the ball and the glass wall for the players and the spectators. Every element in designing and construction is monitored by our experts who are able to identify each and every mistake in a point blank.
Such glass walls are perfect for squash court construction. The affordable pricing structure is also another keen observation we offer the product at market leading prices. In any situation, prominent service and management are also more important to enjoy the game thoroughly and we provide the services required for squash court.
Features

Easy to install
Easy to clean
Highly durable
Clear finish
Get in touch with us